Cactus Home Page



Send me mail

---

The niceSgml2Html resources :

---
Here is a random number
Icon Gallery
Panayotis Vryonis vrypan@hol.gr
Last updated 3 Dec 1997
Here is my Icon Gallery. Feel free to use those images, but please drop me a line.
The following icons were created by Anna Vryonis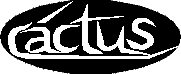 The following icons were originally found at http://www.iconbazaar.com. I changed them a bit with the Gimp.



Here is my favorite background; The famous penguin transformed with The Gimp...